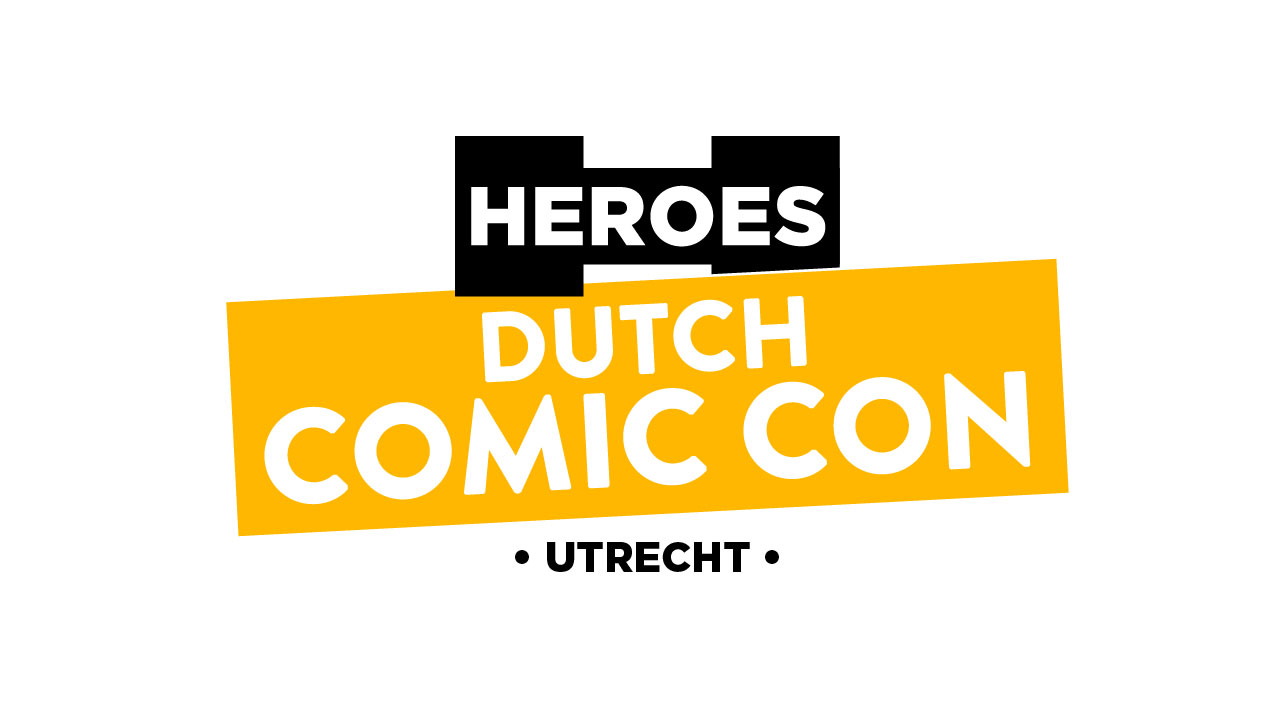 13 jun 2020
Heroes Dutch Comic Con Jubileumeditie
In de persconferentie van dinsdag 21 april 2020 kondigde het kabinet aan dat de huidige maatregelen voor evenementen worden verlengd tot dinsdag 1 september 2020, als gevolg van de maatregelen tegen de verspreiding van het coronavirus. Dit betekent dat de jubileumeditie van Heroes Dutch Comic Con is verplaatst naar zaterdag 21 en zondag 22 november 2020.
Ze willen niets liever dan de 10e editie samen met ons vieren, daarom zijn de toegangstickets automatisch omgezet naar de nieuwe datum in november, hier hoef je niets voor te doen. Heb jij jouw agenda al drie keer ondersteboven gehaald maar kom je erachter dat je echt niet kunt op 21 en/of 22 november? Kies dan voor een voucher of een donatie.
Om Heroes Dutch Comic Con voort te laten bestaan, roept het initiatief 'Bewaar Je Ticket' op om restitutie in de vorm van een voucher aan te vragen. Dit initiatief dat gesteund wordt door de overheid is opgezet om te voorkomen dat evenementenorganisaties omvallen als iedereen zijn geld terugvraagt. Hierdoor krijgt Heroes Dutch Comic Con de mogelijkheid om nieuwe evenementen te organiseren in de toekomst. De voucher heeft de waarde van de oorspronkelijke order inclusief servicekosten. Je kunt de voucher later inwisselen voor een ticket, om zo als nog te kunnen genieten van Heroes Dutch Comic Con maar dan op een later moment. Kies bijvoorbeeld voor een nieuwe entreeticket of een photobooth voor jouw favoriete Special Guest. De voucher heeft een geldigheid van 12 maanden. Ook kunnen tickethouders kiezen om hun volledige ticket of een deel daarvan om te zetten in een donatie waarmee zij het evenement steunen. Wil je echt geen voucher of donatie doen, dan is het mogelijk om een restitutie te krijgen van het aankoopbedrag. 
Het is momenteel nog niet duidelijk of alle special guests die aanwezig zouden zijn ook op de nieuwe data beschikbaar zijn. Zodra hier meer over bekend is, wordt dit direct gecommuniceerd via social media en op de website.